|
Should I use a moisturizer if have acne or oily skin?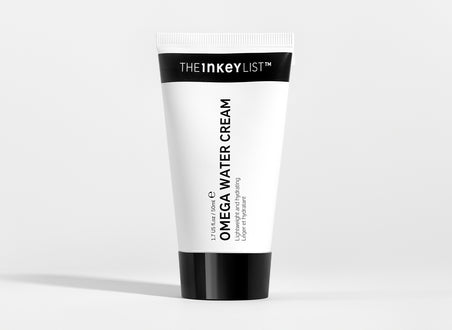 It's a common skincare myth to assume that moisturizers and oils will increase the shine on already oily skin types and add to acne breakouts. Before you skip this essential step, we explore how these products can work with your skin to actually balance oil production as opposed to adding to it.
IS MY SKIN OILY?
An oily skin type can be identified by a grease-like layer or shininess to the skin caused by excess sebum production which can also make it more prone to spots and breakouts with larger, more visible pores. When there's an overdrive of oil production, this excess oil can combine with dead skin cells and dirt to clog pores and cause acne breakouts and blemishes.  
Whilst it may seem counter-intuitive, this excess oil can actually be because the skin is not creating or retaining enough moisture so, beneath the surface, the layers are dehydrated. It can occur if your skin barrier is compromised through over exfoliation, external stressors or UV damage. This then triggers the sebaceous glands to produce more oil to support the barrier to hold water in and becomes a vicious circle - but here's where our moisturizers can help..
CAN I USE A MOISTURIZER WITH OILY SKIN?
Firstly, the answer is a definite yes. And you should. 
Secondly, the key is finding the right moisturizer.  Lightweight, oil-free formulas with non-comedogenic properties are an ideal starting point to keep pores free and acne at bay. 
Then, choose a moisturizer that will support oil control as well as your personal skincare needs.  
Our Omega Water Cream is a lightweight, water-based gel moisturizer that instantly hydrates your skin without oiliness and supports a healthy skin barrier.  Free from oil or silicone, its Omega Fatty Acid Complex, Glycerin, Betain and Niacinamide formula works to optimize long-lasting hydration, help control oil levels and even skin tone. ​ 
Vitamin B,C & E Moisturizer  is another lightweight daily moisturizer that quickly absorbs to deliver every essential vitamin for healthy-looking skin, including clarifying B3 (Niacinamide) to help balance oil, brightening antioxidant Vitamin C, and soothing Vitamin E. 
Formulated with the Omega-3 packed Sacha Inchi Oil and Squalane, our Bakuchiol Moisturizer works to hydrate and nourish your skin and is a natural alternative to Retinol Serum therefore supports skin regeneration and repair. 
As an alternative to a moisturizer, you can also combat deep hydration with our Polyglutamic Acid Serum, a powerful hydrator which helps lock in moisture beneath the skin's surface to support the skin barrier.
Finally, our Squalane Oil is a natural, super-lightweight face oil that improves skin hydration, helps reduce the appearance of fine lines and supports oil control. 100% plant-derived, this Squalane oil is non-greasy and can be used mixed with or after a moisturizer for added hydration. TIP:  We recommend adding this just to your PM routine for an overnight moisture boost if you're concerned about visible oiliness.
If you want further advice on which moisturizer to choose and how to make it work with your personal skincare recipe, contact us at askINKEY.