What is congestion in the skin?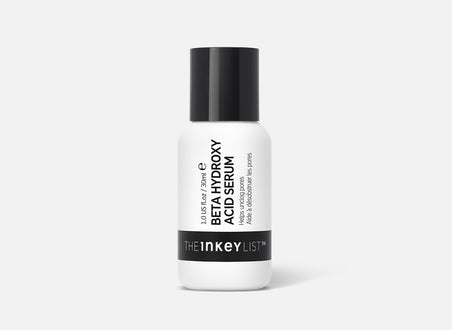 Congestion in the skin can be a precursor to acne and breakouts. We often receive your concerns around blocked pores but let's explore skin congestion, its causes and ways to prevent it.
WHAT IS CONGESTION?
Congestion typically refers to the build up of dead skin cells, dirt, oil (also known as sebum) and sweat in the pores. This happens quite naturally as we move through our day encountering pollution, free radicals, changes in environment, temperature and activities such as working out. Skin can feel bumpy, appear dull and uneven and show signs of blemishes and blackheads. 
If this build up isn't cleared, that's when problems such as acne, breakouts and oil imbalances can occur. This can also further influence the texture, tone and overall appearance of the skin causing bumps and dullness. 
At the surface level, it's dirt, excess oil and dead skin cells which are the cause of the build up within the hair follicle causing a blockage or plug. Look beneath the surface and the congestion could be the result of overproduction of oil which can be connected to hormones, diet and lifestyle choices. 
HOW TO CLEAR CONGESTION
The best way to keep the pores clear is with an effective cleansing and care routine for your pores. 
Here are some products we recommend..
Cleanse with…SALICYLIC ACID CLEANSER
Our classic foaming cleanser removes makeup and dirt, while penetrating deep into pores helping to reduce blackheads and breakouts. The 2% Salicylic Acid has an added zinc compound and together these ingredients help with oil-control, the reduction of blackheads and breakouts and promotes a more even skin tone.
Treat with… BETA HYDROXY ACID SERUM
For more active pore penetration, BHA is an exfoliator that works beneath the surface of the skin to help unclog pores, target blackheads and reduce excess oil. This serum penetrates deeper into your skin, helping to unclog pores, fight blackheads and breakouts and reduce pore appearance. 
Exfoliate with… APPLE CIDER VINEGAR PEEL
Formulated for multi-level exfoliation, antioxidant rich apple cider vinegar helps  to brighten and reduce redness, while minimising the appearance of pores, post-blemish marks and reducing breakouts. 
Other tips include:
Cleanse your skin AM and PM as well as after activities such as workouts etc.

Avoid comedogenic skin care which may block the pores

Be aware of habits such as touching the skin - this can transfer first and debris into the pores

If you notice fluctuations or changes in oil production or breakouts, you may wish to consult your doctor or dermatologist. 
If you want to find out more about congestion or build a recipe to clear your pores, talk to us at askINKEY. 
Written by one of our askINKEY skincare advisors
Our askINKEY team are available on our live chat. A friendly bunch, all experts with deep product knowledge, ready to make skincare as simple as possible. Whether you are an ingredient expert or starting your journey, no question is too big or too small, no judgement or jargon, we're here to help and be part of your journey.
Share the article with others