How to soothe an Itchy or flakey scalp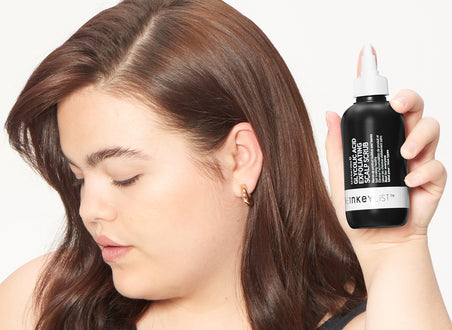 What is the scalp?
Many of us may forget that the scalp is actually just an extension of the skin on our face and the rest of our bodies. The main difference between the skin on the scalp and the rest of the body is that it has far more hair follicles, as well as oil glands (these produce the sebum that keeps hair conditioned). The purpose of the scalp is to both grow hair, and to protect the skull. A healthy scalp will not feel itchy, look red, or produce flakes. 
What can make scalps itchy or flakey? 
There's a plethora of things that can cause scalp itchiness and flakes. Outside of more troublesome conditions (which we will touch on later), the most common causes include build up of product and dead skin cells, and excess sweating, which can clog pores and accelerate build up itself. Dandruff is also a very common cause of itching and flaking, caused by a high rate of shedding skin cells at the scalp, which is also often paired with excess oil production. 
Tips to prevent & treat an itchy or flakey scalp
Manage your wash schedule 
When scalp issues occur, it's tempting to want to wash hair more often. However, this can actually exacerbate issues such as dry and itchy scalp, as natural oil is being washed away too often. Instead of upping your shampoo use, try to only wash two to three times a week, and use a nourishing conditioner afterwards (on lengths and ends only). 
Keep it gentle 
Speaking of shampoo, irritated scalps are often made worse (and sometimes even caused in the first place) by strong, chemical-heavy formulations. Swap yours for a super gentle and mild shampoo. Some also find switching to sulphate-free products can help. 
Wash with warm water, not hot 
Another note on washing; as tempting as it is to stand under a boiling hot shower for an age (especially in the cold winters!) warm rather than hot water is recommended for keeping a healthy scalp microbiome, which in turn will prevent scalp irritation. 
Exfoliate & treat
Just as it is on the face, regular exfoliation can do wonders for preventing scalp conditions. This is because this will prevent product build up and dead skin cells from forming and clogging pores, leading to issues. As well as investing in a scalp brush (for an in-shower head massage), a treatment or scrub such as The Inkey List's Salicylic Acid Exfoliating Scalp Treatment and Glycolic Acid Exfoliating Scalp Scrub (respectively) can be brilliant additions to any hair care routine. 
Both products are best used as a pre-shampoo treatment, applied through parted sections of the scalp and left on for 10 minutes before getting into the shower. 
Learn more about how to treat specific hair conditions with our hair concern guide. 
When to see a dermatologist
If you've tried all of the above tips and are still suffering with your scalp in terms of flakes, itching, or general irritation, it's always best to visit a dermatologist to get to the root of what's going on. 
Many symptoms for different conditions will likely overlap; for example, atopic dermatitis and psoriasis will both exhibit itchiness and general irritation. A dermatologist will be able to decipher exactly what is causing symptoms, and provide expert advice on how to rectify the situation. 
For more information or advice, contact us at askINKEY.