Why Your Daily Skincare Routine Might Not Be Giving You Results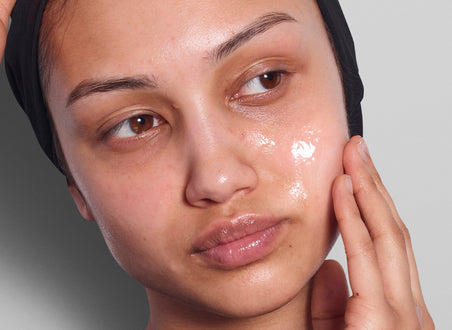 Have you ever been so excited to commit to a skincare routine and then left wondering when you will see results? We've been there and we'll explain what to look out for and what to expect when perfecting your skincare routine. 
First ask yourself these questions;
Are you using the right formula and the right formula strength for what you're targeting?
When it comes to finding the right formula, we are here to do the work for you! Check out our Recipe Builder Quiz and answer a few short questions, and we'll provide you a tailormade routine based on your skin type, concerns, and overall skincare goals. You can also reach out to askINKEY and speak to our live team who can help you on a one-on-one basis.
Now when it comes to finding the right formula strength, it varies by product and depends on your skin concerns. Some ingredients work better with a smaller concentration (as to avoid side effects and irritations), while other ingredients are naturally more gentle and require a stronger concentration. 
Are you using the same products consistently to see a difference?
For example, if a product instructs you to use it every day morning and night, are you being consistent  when using the products? Choose how you want to incorporate a product into your routine, and be consistent. For example, if you decide to use an exfoliating acid once weekly, avoid skipping the routine.
Have you used products for the recommended amount of time? 
Granted, the amount of time it can take for skincare results to take effect vary by product. Some ingredients are strongly potent and give instant results while others slowly work with your skin and require more time and usage to make a visible impact.
Here at INKEY, we recommend continuing to use something new for around six weeks at a minimum, before deciding whether a product is 'working' for you. That said, you should introduce certain ingredients (such as retinol and exfoliating AHAs and BHAs) slowly and always patch test new products first for added safety. 
How much product should you be using?
Using too much or too little product can hinder effectiveness. Look out for our recommended dosage of how much product to use in our "How To Use" section of our product instructions (ie: for our best-selling Oat Cleansing Balm, we recommend using a raspberry size of product. While for our Hyaluronic Acid Serum, we recommend using a pea-size amount).
Do you feel like your skincare routine is actually causing you to breakout more instead of clear up your skin?
Consider the purging period. Skin purging is a reaction to ingredients that cause increased cell regeneration where impurities and clogged pores are drawn up to the skin's surface--often appearing as a  breakout. It usually takes the form of blackheads and small pimples. 
Although this sounds like taking a few steps backwards, it's worth pushing through as these pimple-causing impurities, such as excess sebum, dirt and dead skin cells, will have been lingering beneath the surface. Without the purging process accelerating their removal, they would have remained until eventually surfacing at some point in the future. 
Are you layering your products correctly?
Layering your skincare correctly is important, because if done right, you can target multiple areas of concern with as few or as many products as you desire, providing flexibility in how much time you dedicate to a morning and evening skincare routine. Adding Hyaluronic Acid Serum to your routine (after cleansing) also helps products absorb into your skin and work more effectively.
Now, determining the correct order of how to layer your skincare can be confusing. Serum or acid first? Toner before or after serum? Check out our detailed guide on layering a five-step skincare routine here. [link article]
Lastly, consider if you are mixing the wrong products together in your routine.
For example, SPF is crucial when using retinols, however pairing retinols with certain ingredients can actually negate its effects altogether. The main risk of layering certain active ingredients incorrectly is that it can cause irritation to the skin which could also cause damage to the skin barrier meaning longer term sensitivity and risk of wider concerns. We laid out which ingredient pairings to look out for more in depth in this article here. [link here]
If you are finding that your current skincare routine isn't giving you the results you had hoped for, get advice or clarity on your routine from the askINKEY team!