Models looking closely into the camera
THE SOLUTION TO YOUR CHALLENGING SKIN CONCERN
Clinically proven skincare, developed with dermatologists.
Time to take back control of your skin.
OUR PRODUCTS. TESTED BY YOU
Our solutions in your hands! Scroll through to see real reasults from our community
"I really liked Excess Oil Solution with 20% Niacinamide as I have quite oily skin and this took that away straight away! The feeling is quite dry putting it on your face but leaves a nice cooling feeling on your skin."

Abbie

"I have been using Scar, Mark and Wrinkle Solution with 1% Retinol for 6 weeks now and am over the moon with the results. It has made my skin look so much brighter and has really reduced the appearance of my acne scars. The product feels lovely on the skin and soaks in beautifully. It isn't too thick or oily, it feels really hydrating and luxurious."

Ellie

"After using Scar, Mark and Wrinkle Solution with 1% Retinol, my skin is looking much healthier and has definitely improved my wrinkles and post blemishes scaring too. They haven't totally disappeared but they do seem to be coming less noticeable which I love and it has helped me from loss of moisture."

Melanie

"I have been using Excess Oil Solution with 20% Niacinamide for 6 weeks in the morning and in the evening and have noticed a change in my complexion. I have a very smooth skin and the product help reducing the look of oiliness throughout the day. It is very lightweight and layers well with other serums."

Adrianna

"I started using Scar Mark and Wrinkle solution 1% Retinol and I can see such a difference: less scaring and a lot less pitting. I feel so much more confident in my own skin"

Tayla

"I have suffered from oily skin for as long as I can remember. I have actually found a solution with Excess Oil Solution 20% Niacinamide serum, the difference is so noticeable. I feel so confident and better with my skin, I can go out without any worries.It is like the holy grail"

Lydia

"Since using the Redness Solution 10% Azelaic acid, I have really noticed a reduction in the redness and it soothes my skin and I finally feel in control of my flare ups"

Flora

"I have been using Scar, Mark and Wrinkle Solution with 1% Retinol every evening after my usual skincare routine, with no stinging or soreness. The serum was a bit surprise that it is a bright yellow colour but that hasn't put me off! I have been using this for 3-4 weeks now and my wrinkly frown lines on my forehead arn't as noticeable and the crow lines around my eyes aren't as prominent."

Charlotte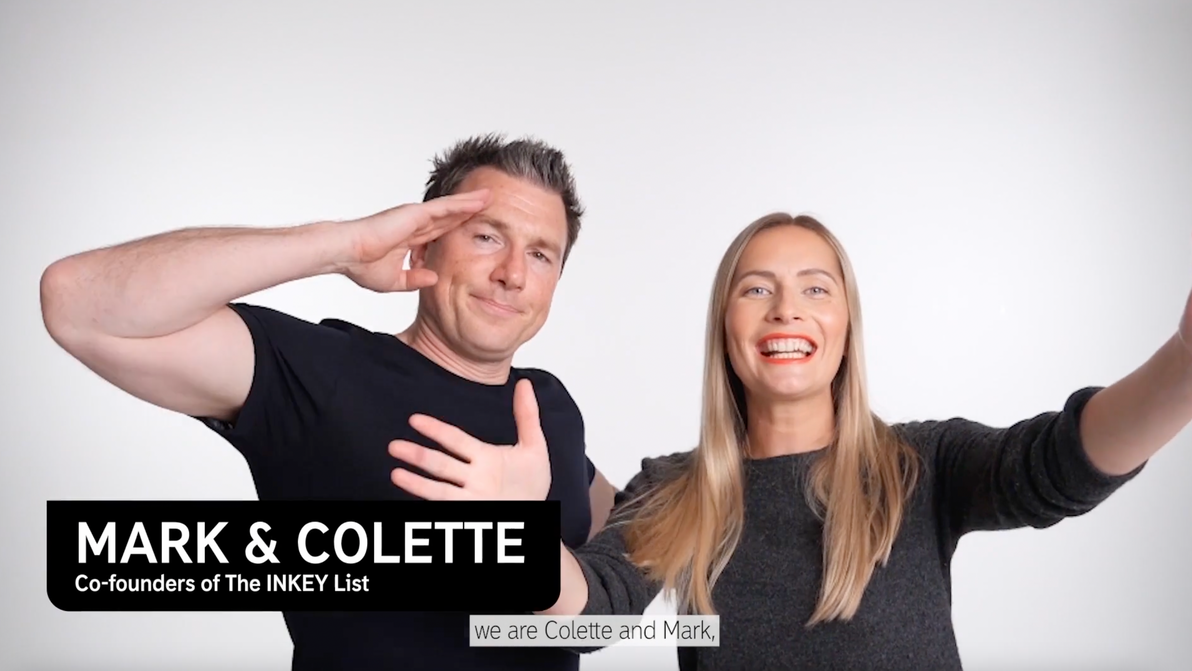 A few words from Colette & Mark, our co-founders, on why we created Supersoutions.
Developed with Dematologists
What's so great about the Supersolutions range is that it's driven by a fundamental desire to address skin concerns in a transparent way. The products are very easy to use with clear instructions and ingredients that are backed by science and are effective

Dr Soma

Dematologist & Doctor, @dr.somaskin
What's so great about the Supersolutions range is that it's driven by a fundamental desire to address skin concerns in a transparent way. The products are very easy to use with clear instructions and ingredients that are backed by science and are effective

Dr Soma

Dematologist & Doctor, @dr.somaskin
I joined the INKEY List on this collaboration because their ethos is rooted in sharing knowledge with community and creating affordable and effective skincare products. I am super proud as a Board Certified Dermatologist to have lend my knowledge and expertise in shaping the Supersolutions range that you see on the shelves today

Dr Kikam

Dermatologist & Doctor, @brownskinderm​
Through my work as a doctor but also as a voice on social media, I am recommending Supersolutions, because it is effective, but also it takes into consideration skincare needs and concerns

Dr Fab

UK NHS Doctor, @dr.fab