5 straightforward tips for a healthy scalp & hair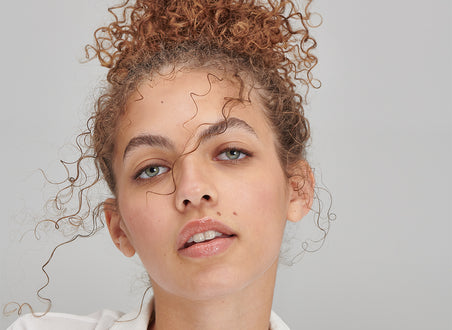 Shiny, strong, healthy locks have always been desirable; that much goes without saying. But how do you achieve this ultimate hair goal? That can feel impossible, especially with so much conflicting information out there, and an overwhelming amount of different products available these days. These five simple tips will help you to get there without overcomplicating things. 
1. Remember your supplements & antioxidants 
While certain products can help you to get the mane of your dreams, it's best to take a two-pronged approach and nourish your locks from within as well. Supplements including vitamins A-E, biotin, keratin, and collagen can all aid in healthy hair maintenance, as can fish oils that contain omega-3 (which have been well-documented in several studies). Also be sure to get your antioxidants in the form of plenty of fruit and vegetables; this will keep both your scalp and hair in check. 
2. Use a scalp scrub 
A healthy scalp = a healthy head of hair, so it's always wise to begin there and to care for the skin on your head as you would everywhere else. At INKEY, many of our hair products are designed to care for the scalp, in particular two treatments using the ingredients Salicylic Acid and Glycolic Acid respectively. While the Salicylic Acid Exfoliating Scalp Treatment focuses on balancing oil production and treating issues such as itchiness and flakes, the Glycolic Acid Scalp Exfoliating Scalp Scrub works to remove product build-up and restore the scalp's microbiome. For those who experience eczema or psoriasis, it is worth checking with a doctor before using your scalp scrub, and all users should start slow so as not to over-exfoliate. 
Discover more about scalp health in our Scalp Health 101 blog.
3. Gently does it 
While scalp scrubs are excellent for everything from oiliness to itchy areas, there's no harm in approaching the rest of your haircare routine with a 'gently does it' approach; in fact, many find that minimising the amount of washes per week to around two to three (as opposed to daily) can help hair to look its healthiest. Stepping away from using heat and harsh styling products can also maintain its strength, and doing things like sleeping on a silk pillowcase and drying with microfibre towels can minimise breakage. 
4. Focus on moisture & nourishment  
Taking a gentle approach to your haircare nicely complements a routine that focuses on moisture and nourishment for your strands. We believe in getting the most out of your routine and products by layering hydrating formulas such as the Hyaluronic Acid Hydrating Hair Treatment, which are like a tall glass of water for your locks when it comes to the styling step of your routine. This in turn will lead to shinier, glossier hair that will result in friends asking just what you've been using!
Learn how to best layer your haircare here.
5. Invest in a bond-building product  
Another way to actively strengthen your scalp and hair is to use a bond-building formula, which works to restore broken strands, and to protect hair from future damage. PCA Bond Repair Hair Treatment  harnesses the power of Pyrrolidone Carboxylic Acid and Granrepair Powerbond® technology to penetrate deeply into the hair fiber, to target all 3 types of hair bonds differently. It is especially brilliant for hair that has been damaged by excessive use of heat, bleach, or other coloured dyes.